For non-Institutional members wishing to post a new position on the NCBS website the fee is $150; Click Here.  Institution members may list for free.  Contact info@ncbsonline.org to request instructions for obtaining free post.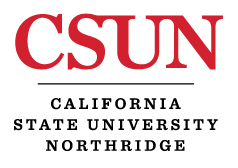 Associate Dean, Tseng College (8665)
California State University, Northridge
Department: Tseng College
The Associate Dean is a key member of the senior team of the College along with the Dean and the Executive Director of the College's Division of Business Operations and Finance and is expected to know the work of the College well and to ensure that the College works in keeping with the college's mission, purpose, values and five-year vision. The Associate Dean has oversight of the College's Division of Academic Affairs.  As such, the Associate Dean is responsible with the Dean and the Executive Director for moving the College forward; ensuring that the College is continuously expanding and refining core capacities; engaging the full talents of the College staff to respond to a changing array of opportunities; and ensuring that the College makes significant contributions to CSUN's present and future in keeping with the College Five-Year Vision and yearly goals.
READ MORE
Application Deadline: Open until filled
Do not post after: August 20, 2020

Associate Professor or Professor of Africana Studies
SUNY Cortland
Department: Africana Studies Department
SUNY Cortland is seeking full-time, tenure-track position in the School of Arts & Sciences, Africana Studies Department at either the associate professor or professor rank. Africana Studies at SUNY Cortland is an interdisciplinary program designed to utilize the talents, knowledge, and experiences of faculty from across the schools of arts and sciences, education, and professional studies.
READ MORE
Application Deadline: Open until filled
Do not post after: June 1, 2020