For non-Institutional members wishing to post a new position on the NCBS website the fee is $150; Click Here.  Institution members may list for free.  Contact info@ncbsonline.org to request submission code.


Residential Fellow
National Humanities Center
Department:  Scholarly Programs
The National Humanities Center invites applications for academic-year or one-semester residential fellowships. Mid-career, senior, and emerging scholars with a strong record of peer-reviewed work from all areas of the humanities are encouraged to apply.
READ MORE
Application Deadline:  October 10, 2019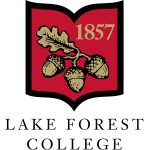 Assistant Professor
Lake Forest College
Department:  English
The Department of English at Lake Forest College seeks to fill a tenure-track position for an Assistant Professor specializing in African American literature who will also contribute to the African American Studies major. This position carries a 3-3 load of undergraduate courses, to include 19th- and 20th/21st-c. African American literature survey courses, other specialized courses in African American literature and culture, and/or general courses in literature and writing. The successful candidate will have a PhD in English or African-American Studies with a specialization in African-American literature and will be able to provide evidence of teaching effectiveness.
READ MORE
Application Deadline:  September 30, 2019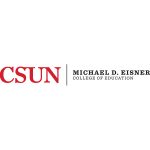 Dean, Michael D. Eisner College of Education
California State University, Northridge
Department:  Michael D. Eisner College of Education
The Michael D. Eisner College of Education, the largest public college of education in California, comprises six departments, 27 credential programs, 14 master's degrees, and one doctoral degree.  Required qualifications include an earned doctorate from an accredited institution with eligibility for appointment at the rank of Professor in a department in the Michael D. Eisner College of Education; strong record of scholarly/creative and professional accomplishment; demonstrated excellence in university teaching; at least three years of organizational administrative leadership, preferably in higher education; demonstrated ability to work collaboratively with students, faculty, university administrators, alumni, and community leaders; demonstrated ability to build partnerships with government and community agencies and public school districts; demonstrated ability to provide effective leadership for an increasingly diverse body of students and colleagues; and commitment to promoting equity, access, and inclusion in the college and the university.
READ MORE
Application Deadline:  August 26, 2019