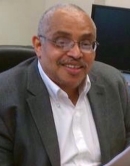 The Terry Kershaw Student Essay Contest is named in the honor of the late Dr. Terry Kershaw.
Terry Kershaw, the former Head of the Department of Africana Studies at the University of Cincinnati, was a NCBS Board Member (2001-2015), Vice President of NCBS (2010-2012) and editor of NCBS' International Journal of Africana Studies (2002-2011).

ESSAY GUIDELINES:
 Essays should focus on ANY aspects of the Africana experience, i.e. art, education, history, literature, politics, psychology, social issues, and policy issues.
The essay must:
Be typed and submitted in Microsoft Word (

do not

convert your document to a PDF)
Not extend more than twenty-five (25) pages in length, inclusive of reference and bibliography pages.
Be double-spaced with one inch page margins utilizing Calibri font, 12pt
Contain page header to include the title of essay, centered, and a bold capital G or U (representing Graduate or Undergraduate) left justified
Contain page footer with page number 1 of XX
Utilize document sources with either MLA or the APA style guide.
Include a separate cover sheet is a must.   Cover sheet must include: your name, essay title, mailing address, email address, telephone number, name of the college you attend, your class status (i.e., freshman, sophomore, junior, senior or graduate student) and name of faculty advisor.
DO NOT type your name on ANY of the pages. Reviewers must NOT have any identifying clues from your paper.
DO NOT reveal your college/university affiliation anywhere in the document
Submit your essay electronically to: studentessay@ncbsonline.org
Submission deadline:  Friday, December 15, 2023
---
A note to our student submitters:
Thank you for submitting your essay for consideration.
We deeply appreciate the time and effort in preparing the essay. All essays are considered through a blind process. If your essay is not selected as a winner, please do not be discouraged, you can submit again the following the year. Essays that do not win are not an indication of poor quality as we receive stellar essays, but just a reflection of the competitive nature of the program. We would like to provide feedback to all submitted essays, but due to the sheer volume of essays received, this is not possible.
Winners of the competition will be asked to give a five minute (or less) synopsis of their essay as part of the 48th Annual NCBS Conference on Friday, March 8, 2024 during the Terry Kershaw Student Luncheon
NCBS Student Essay Committee

2023 Terry Kershaw Student Essay Contest Winners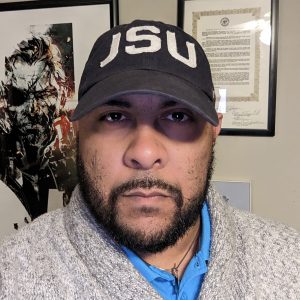 1st Place Graduate
Joshua Cotton
Clark Atlanta University
"Impressions of Soul: A Critical Evaluation of Black Literary Adaptations"
Advisor: Dr. Rico Chapman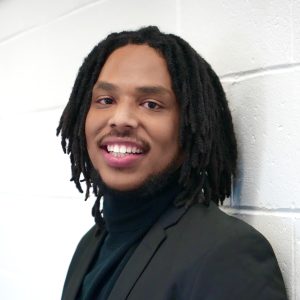 2nd Place Graduate
Karl Lynn
University of Massachusetts Amherst
"Voices of a Generation: The Everyday Politics of Black Young Adults in Los Angeles"
Advisor: Dr. Amilcar Shabazz

3rd Place Graduate
Armani Stewart
Georgia State University
"Deconstructing the Master Narrative of Healthism: A Refashioning of Health in African American Women's Cultural Food Practices"
Advisor: Dr. Sarita Davis
1st Place Undergraduate
Piérre Ramon Thomas
Marymount University
"It's Possible!": An Argument for Multiraciality in Fantasy Films, Celebrating the Beauty of Black Women, and Disproving Myths Concerning Black-Actor-Led Films in Hollywood in Rodgers and Hammerstein's 1997 Cinderella"
Advisor: Dr. Tonya-Marie Howe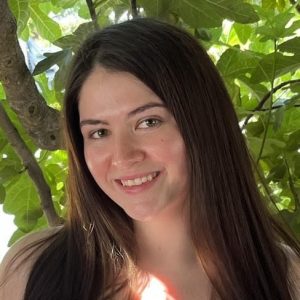 2nd Place Undergraduate
Chelsea Coughlin
California State University, Northridge
"Building a Sense of Belonging in African American Communities"
Advisor: Dr. Cedric Hackett
3rd Place Undergraduate
Rachael Adeniran
California State University, Los Angeles
"The Impact of Religion and Spirituality on African American Mental Health and Identity"
Advisor: Dr. Serie McDougal III