Black studies is a rapidly advancing discipline and it has grown by leaps and bounds over the past 50-plus years.  The National Council of Black Studies is continuing to stoke that fire and fan the flames to incite greater relationships between academic excellence and social responsibility.  To further facilitate this relationship NCBS is launching its annual report.  The inaugural annual report is scheduled for Spring 2022.  This timely report aims to include short essays (between 1000 and 3000 words or between 4 and 6 double spaced pages) on new, emerging, and ongoing current issues and innovations of importance to Africana communities in the United States and throughout the global African world.  Our mission is to create a space for our discipline to offer historical context, future projections, solutions, and culturally aligned analyses of current needs, concerns, innovations, and ideas of people of African ancestry anywhere in the world.   We invite you to submit essays in one of the following key areas:
Area A
General Essays on the African/Black World
This section of the report will include essays on key issues, innovations, challenges, and solutions for communities of people of African descent anywhere in the (international) African world.
Area B
Essays on Community and Engagement
This section of the report will consist of essays highlighting institutions, programs, organizations, and efforts delivering critical services, effective activism, and other means of advancing communities of Africana people.
Area C
Essays on the Current State of the Discipline
This section of the report consists of essays providing clarification, insight, and forethought on the state of the discipline during the calendar year.  They should highlight emerging challenges, victories or advancements, upcoming critical issues, and/or potential solutions.
Area D
Voices of Black Youth
This special section of the report consists of essays from Black youth, high school students,  discussing emerging issues and concerns.  Techers will be surveyed to identify Black youth who are emerging leaders with ideas about issues of critical relevance to Black communities.
The deadline for complete papers for the 2023 edition is TBD.. Please send enquiries and submissions to the National Council of Black Studies at the following email address: annualrep@ncbsonline.org.   Decisions on 2023 publication will be made by TBD.
Click here for submission guidelines.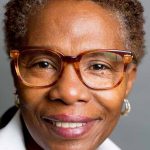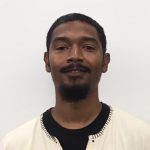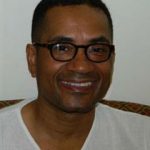 Dr. Valerie Grimm
Director Undergraduate Studies and Professor African American and African Diaspora Studies,
Indiana University-Bloomington
Dr. Maulana Karenga
Professor and Chair, Department of Africana Studies, University of California-Long Beach

Dr. Serie McDougal, III
Professor, Department of Pan-African Studies, California State Los Angeles
Dr. James Stewart
Emeritus Professor, Penn State University
Dr. Michael Tillotson
Associate Professor, Department of Africana Studies, State University of New York at Cortland