You are cordially invited to contribute an article or essay to the National Council for Black Studies Annual Report on the State of Affairs for Africana Communities in 2023 and beyond.  The report is scheduled to be released in Spring 2024.
This report aims to include short essays (between 2000 and 2500 words or between 8 and 10 double-spaced pages, including references) on new, emerging, and ongoing current issues and innovations of importance to Africana communities in the U.S. and anywhere in the global African world. Our mission is to create a space for our discipline to offer historical context, future projections, solutions, and culturally grounded analyses of current needs, concerns, innovations, and ideas of people of African ancestry anywhere in the world. For this issue, we are especially interested in issues related contemporary attacks and misrepresentations of Black Studies and the problematic conceptualization and weaponization of Diversity, Equity, and Inclusion in higher education. We call for papers that utilize the core paradigms, literature, and principles of Black Studies to address the current state of the discipline. Utilizing Black Studies paradigms/theories such as, but not limited to Afrocentricity, Kawaida Philosophy, Pan Africanism, Agency Reduction Formation, African Centered Behavioral Change Paradigm, Black Political Economy Paradigm, Cultural Mythology, Africana Womanism, Black Marxism, Africana Womanism, African Centered Womanism, Kawaida Womanism, Womanism, and Black/African Feminism, we are looking for papers engaging contemporary challenges such as the meaning of diversity and Black Studies' disciplinary integrity. We are also interested in papers that address how Black Queer Theory, Africana Queer Theory, Black/African American Male Theory, and Afrofuturism, Afropessimism, Diasporan Theory and others engage Africana Studies. In addition, we invite you to submit essays on other topics in the areas below.
Area A
General Essays on the African/Black World
This section of the report will include essays on key issues, innovations, challenges, and solutions for communities of people of African descent anywhere in the (international) African world.
Area B
Essays on Community and Engagement
This section of the report will consist of essays highlighting institutions, programs, organizations, and efforts delivering critical services, effective activism, and other means of advancing communities of Africana people.
Area C
Essays on the Current State of the Discipline
This section of the report consists of essays providing clarification, insight, and forethought on the state of the discipline during the calendar year.  They should highlight emerging challenges, victories or advancements, upcoming critical issues, and/or potential solutions.
Area D
Voices of Black Youth
This special section of the report consists of essays from Black youth, high school students, discussing emerging issues and concerns.  Techers will be surveyed to identify Black youth who are emerging leaders with ideas about issues of critical relevance to Black communities.
NCBS Annual Report Code of Ethics for Manuscripts   
The Annual Report committee will not publish any articles which contain insulting or defamatory language, personal attacks, slander, vendettas, clearly unfair criticism, or purposeful misrepresentation which clearly violates our ethical and professional standards and could potentially place NCBS at risk of liability. We also recognize that this kind of language may be included in manuscripts in error, without ill-intent, or due to inexperience.  In the event that we receive articles containing or approaching this manner of content or which may indicate professional jealousy or long standing personal disputes,  authors will be given the opportunity to edit their work to ensure that arguments don't contain this kind of language.  Moreover, they will be encouraged to ensure that their arguments are professional, based on a clear logical rationale, and supported by research.  
The deadline for complete papers for the Spring 2024 edition is November 1, 2023. Please send enquiries and submissions to the National Council of Black Studies at the following email address: annualrep@ncbsonline.org.   Decisions on publication will be made by March 1, 2024.
Click here for submission guidelines.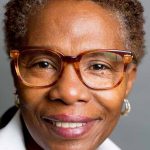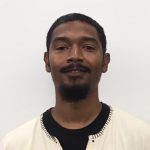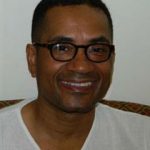 Dr. Valerie Grimm
Director Undergraduate Studies and Professor African American and African Diaspora Studies,
Indiana University-Bloomington
Dr. Maulana Karenga
Professor and Chair, Department of Africana Studies, University of California-Long Beach

Dr. Serie McDougal, III
Professor, Department of Pan-African Studies, California State Los Angeles
Dr. James Stewart
Emeritus Professor, Penn State University
Dr. Michael Tillotson
Associate Professor, Department of Africana Studies, State University of New York at Cortland